Chris has almost two decades of experience as an engineering manager and professional engineer in the sign industry. Having overseen more than 1000 exterior sign stamping projects, Chris' first-hand knowledge of not only the design but production and installation side is highly uncommon in the field.
Educated at the University of Waterloo, where he studied civil engineering, he continues to live and work in southwestern Ontario. He is licensed by Professional Engineers Ontario (PEO) and is a proud member in good standing of the Ontario Society of Professional Engineers (OPSE).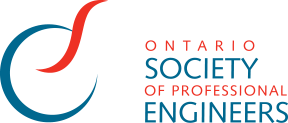 Chris founded Signature Engineering in the belief that there is a faster, better way forward for the sign industry. By involving a professional engineer using the latest technology early on in the process, companies will be positioned to see their sign projects move from concept to completion in a safe, efficient and cost-effective manner.